10 Things To Know Before Taking Out Life Insurance In Thailand
In the last 18 months my life has changed. I got married and became a Dad. It's awesome. But needless to say this new phase of my life means being more responsible, and part of that responsibility means thinking about what would happen to my wife and daughter if I were to suddenly close my account, so to speak.
And so recently I took the step of taking out a life insurance policy. 
Now, being a foreign national living in Thailand, this isn't as straight forward as it would be back home. 
Straight off the bat you're up against it, and faced with a barrage of questions:
Can I take a life insurance policy out in my home country that covers me here?
How reliable are the domestic Thai companies?
How can I be sure my loved ones will get the money?
Why is it these reps don't seem to know what they are talking about?
Are the horror stories of AIA not paying out true?
What documentation will I need?
Where can I find an honest English-speaking IFA (Independent Financial Advisor) I can speak to?
I've been in this predicament, scratching my head and Googling like mad to find someone who has been there and had success. But there simply isn't much information out there specific to life insurance for expats in Thailand.
The reason for this is probably because those in the know are too busy working high-flying jobs in banking and engineering to post information online regarding their huge life insurance policies.
So it's up to little old me, to give you the information you need by answering all those nagging questions about taking out life insurance in Thailand.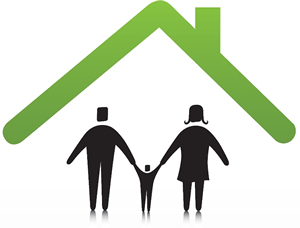 Thailand Life Insurance FAQ – Your Questions Answered
1. Do I Need Life Insurance?
Not everyone needs life insurance. If I was still living out of a rucksack, just me and my Mac going from country to country, I wouldn't bother. And perhaps if I'd married the daughter of a billionaire, I wouldn't either.
But if you've got a spouse, a child, both or even a long-term partner, for a small premium each month, you can ensure a pot of money is paid out upon your death to help your loved ones get by. 
You should also consider that if you have a mortgage, or personal loan(s), these things will be paid from your estate (the assets you leave behind when you die). This means that although you house, car and back accounts might amount to a pretty net worth, these assets will have to pay off any money you owe when you die, which could leave your loved ones short of a bob or two.
A life insurance policy will enable you to stipulate what you want to be paid to your loved ones when you die, allowing you to account for things like the mortgage, money for your child's university fees and money for your partner to support the family. 
To decide whether or not you need life insurance, ask yourself this simple question:
Are there people in my life I care about that will need financial support once I'm gone? 
2. Isn't Life Insurance Covered Under Health Insurance?
If you thought this was the case, don't feel silly, it's a common mistake. Life insurance is not covered by health insurance. Health insurance pays your medical bills while you're alive, and doesn't pay anything to your loved ones when you die. 
You may also have heard the term 'life assurance'; this is the same thing as life insurance, and the two terms are often used interchangeably. 
Here's a tip: Avoid taking out health insurance that offers combined life insurance cover. This is commonplace in Thailand with companies like AIA, which we'll get onto in a minute or two. Take out separate policies that allow for maximum flexibility and offer complete transparency. 
3. But Isn't Life Insurance Really Expensive & Only For Bankers & Oil Rig Workers?
Not at all. In fact, I was shocked at just how much cover you can get for under 40 pounds a month – that's around 2,000 Baht.
Premiums are extremely flexible, and there's something for all budgets. Even if all you have is 500 Baht a month to spare, you can still get some decent cover. Whether you're a teacher on 30,000 Baht a month or an online poker player making five figures a day, it's accessible for everyone. 
Of course, the cost of cover depends on age and health. The premium is calculated according to the risk factor for the insurer. 
4. What Are The Different Types Of Life Insurance?
Your policy will be tailored to your individual needs, with additional optional cover for things like critical illness and disability. But the core policy itself is likely to fall into one of two categories:
A policy with a set duration limit on the coverage period. Once the policy is expired, it is up to the policy owner to decide whether to renew the term life insurance policy or to let the coverage end. This type of insurance policy contrasts with permanent life insurance, in which duration extends until the policy owner reaches 100 years of age (i.e. death). 
Whole Insurance: A life insurance contract with level premiums that has both an insurance and an investment component. The insurance component pays a stated amount upon death of the insured. The investment component accumulates a cash value that the policyholder can withdraw or borrow against. 
Reference Source: http://www.investopedia.com/
5. What Documentation Will I Need?
Surprisingly you'll need very little. The main task is filling out the forms, which require your medical history and personal information such as where you live and what you do for work. Aside from this, you'll need a copy of your passport and proof of address.
Depending on your policy, the company may request that you have a medical. This will be paid for by the company and can be completed at any of their designated private hospitals in Thailand. 
I didn't need a medical for my policy, and you might not either. In a way I wish they had requested one; that way I would have had a free check up!
6. How Can I Be Sure My Partner/Children Will Get The Money?
Well the first step to ensuring that your policy is valid under all the conditions you expect it to is to ensure you are properly advised. You need to make sure you discuss all the details and possibilities with an English-speaking IFA (see question 9). 
It's absolutely pointless taking out a policy with a local company that you don't fully understand and potentially have been ill-advised on. 
Also consider that if, like mine, your partner is a non-native English speaker, you will want a policy with a reputable company that won't become evasive in the event that you pass away. By this I mean giving he/she the runaround over the money, passing her from rep to rep, branch to branch, and bamboozling her/him with hidden clauses that require a lawyer to decipher.
I don't know about you, but should something happen to me, I want the process to be smooth and handled with sensitivity by a company who respects my wife's position. I've read far too many horror stories about local companies to take any risks. 
7. Can't I Take Life Insurance Out In My Home Country To Cover Me In Thailand?
The general answer is no. I can't speak for every country, but my experience is as follows. I spoke with my IFA in the UK, and he told me that I'd need to find a company/IFA in this part of the world. 
The reasons for this are, 1, because policies aren't transferable to Thailand, and, 2, you have to take out the policy with the SE Asia-based branch of the company. 
The good news is that you can transfer a policy back to the UK (or your home country) that has been taken out in Thailand.
8. Shall I Take A Policy Out With AIA Or Another Thai Company?
The short answer is no. The long answer is divided into two parts:
Firstly, you won't be able to transfer the Thai policy back home, should you return.
Secondly, companies like AIA employ reps that aren't qualified IFA's. In short, they do not give advice based on what is best for your situation, personally and financially. Such companies employ sales reps trained in how to sell you the most expensive policy possible. 
Take out a policy with a company that is active in your home country and has an office in Asia that provides policies for expats in Thailand. 
My policy is with Friends Provident, which is pretty much the go-to company for expats seeking life insurance. 
Now, bear in mind that Friends Provident do not deal with the public directly (always a sign of a reputable life insurance company), so you'll have to go through an Independent Financial Advisor (IFA). 
9. But How Do I Find A Trustworthy IFA (Independent Financial Advisor) In Thailand?
I got really lucky in this regard. I met a guy who makes a fair packet in engineering, and he referred me to his British-born IFA based in Thailand.
Expecting to experience someone trying to sell me on a high end policy, I consulted my father before I set up a meeting. My father worked in the financial sector in similar disciplines his entire career, and advised me on exactly what I did and didn't need, and what to look out for in terms of unscrupulous behaviour. 
Thankfully I didn't need this advice. This guy was super, and never once suggested I spend more than I wanted to. He went above and beyond, answering my emails at all hours, helping me fill out the forms and ensuring I understood every aspect of this type of insurance. 
10. Can You Give The Contact Details Of Your IFA?
I can, but upon his request I'm not going to publish them here. He doesn't advertise his service and works exclusively on referral. I'd also ask that you only contact him if you're serious about taking out a policy.
Source: http://www.thethailandlife.com/10-life-insurance-thailand